To kick of the month of August, the last month of summer, I'm joining up with my other DCNR (DC ladies group) to get into high gear for my goals. For this month, I'm not making photography plans or organization plans or even de-cluttering goals. My simple goals are fitness and health related. Notice I didn't say weight loss.
I have so much to say on this topic, that I'm going to break it up into smaller posts (sorry for the book for the first one!), and label them with the category #healthforlife. Health, because in the past few years, I've shifted my mentality. I'm not focused on JUST losing weight, although that's certainly the highlight. I'm changing my whole outlook, and deciding to change how I approach this journey. I'm not losing weight, I'm changing my lifestyle and only adopting things that I can keep up for the long term. And Life, because recently I lost a friend to cancer, and it highlighted the fact that we only get one life. One. I want to make the most of it, and feel my best to enjoy it. I owe it to my family and friends and myself, to take care of myself. I also owe it to my kids to start modeling and enforcing a healthier life on them, before it's too late and the damage is done to their own health. Living life does not = indulging my every desire and giving in to laziness. Sometimes, yes, because CHOCOLATE = heaven :) BUT not ALL the time, as I've been doing. Indulgences are so much more meaningful when they are done sporadically and infrequently. Chocolate tastes SO much better when I only eat it once in a while, versus having it every day ;)
I've been struggling with the weight loss cycle my entire life. Gain weight, lose weight. Life changes, repeat again. I go through ups and downs like everyone else. I plateau both physically and emotionally, and have challenges just like everyone. I'm using this blog to document it, share it, and find support.
In the past, I've joined programs, tried "diets", taken pills, you name it. I finally started looking deeper, and looking past the flashy slogans to the underlying motivation I had for wanting to lose weight. Yes, I want to lose weight, but I also want to be proud of the food I eat, and see the results shine through my choices. I want to pass this knowledge to my kids, and watch them make these choices their routine. I also want to be realistic. This will not be easy. I will have times where I can't control my environment, where the situation calls for some splurges (and weight gains). I won't be 100% perfect. But my plan is to never just "give up", and to splurge with the intention of making it temporary, instead of a way of life. I want to find a way of eating that teaches me how to EAT RIGHT ALWAYS, not just how to lose weight in the moment. Something that my entire family can benefit from, not just me, alone.
Yes it all boils down to calories in vs. calories out, but there's so much more to changing your way of eating, and turning it into living a healthier life. It means that I need support from people outside myself. I still have bad habits, and I still have a lot to learn about the right foods to eat. I need programs that can support me, and people to cheer me on and pick me up when I'm down. I don't want to invest in shakes that I drink only while "on program". I don't want to make meals that only I can eat, while my family enjoys something different. I don't want a pill that will magically give me super metabolism, that stops when I stop the pill. No more shortcuts.
This is where Weight Watchers and BeachBody come in. Weight Watchers is a game changer. I joined with my mom as a pre-teen in the 90′s, but that program was a little harder to keep as a lifestyle back then, since it relied so heavily on WW specific brand items (anyone else remember those checkboxes and WW scales for portion control?). When they re-engineered and came up with their "points" system, and marketed it as a lifestyle and "eat whatever you want and still lose weight", I knew it was what I needed. I joined in 2002 and became a lifetime member in 2003. I've had ups and downs in the past 10 years, but overall, I still rely on WW to show me how and what to eat AND… more importantly they give me the tools to handle the EMOTIONAL side to this journey. Those meetings in-person with a leader, with weekly check-ins and topics were like a support group for addicts. I am SO much more successful when I attend regularly, and I recommend it to anyone struggling. Don't hesitate to try different leaders either. I have a few that were "ok" but it made a big difference when I found the ones I loved. I am forever in debt to those ladies!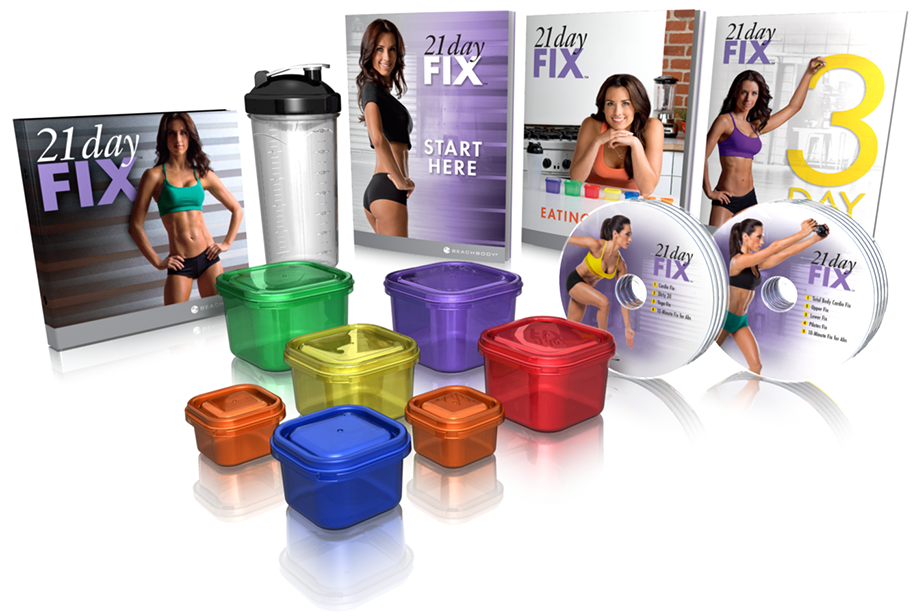 BeachBody is a relatively new endeavor, and it helped me fill in the gaps where WW was lacking this time around. Yes, Weight Watchers helps with portion control, and they do also emphasize activity and exercise. But it wasn't enough for me. WW had become TOO familiar, and I needed help reigning myself in. I also need help figuring out what to do, a routine with excercise, that took the guesswork out. A friend recommended the BeachBody "21 Day Fix" which is basically portion controlled foods with a limited list, plus a workout regimen to compliment the program. It was the portion control I needed and the structure of the different food groups to follow that made the difference this time. If you look closely, the 21 Day Fix foods are exactly the WW "power foods", but just presented in a different way, along with guidelines on how many of each food group to eat per day. For some reason, those colored containers just made sense to me, and helped in my weekly planning.
I also LOVE the BeachBody workouts, even if I'm not a Shakeology fan. The shakes, as much as people are crazy for them, just didn't fall into my "things I could do for a lifetime" check… so I am doing the Fix plan without the Shakeology part. I wanted to learn to eat REAL foods, so that if I found myself unable to afford the shakes, or if I was outside my home and didn't have my shakes with me, I could still make good choices. The best part of BeachBody is that they have a dedicated following, and I was also lucky to have a friend as a coach, who tries her best to keep all of us motivated (love you, Kendra!). She's an inspiration no matter how much you have to lose, and I always look for her to give us a kick in the right direction. The coaches for BeachBody are definitely in surplus, so you probably all have friends that moonlight as a coach, but if you don't or want one that keeps you in check, ping Kendra to join her group! I appreciate all her time and dedication to the programs, it's definitely motivating.
Basically, it all boils down to: I want a healthy life, and I need the support to get there (and stay there). I have found it through Weight Watchers and BeachBody, and through my own decisions to adopt it as a lifestyle.
I'll follow up with more ideas on things that have helped, and my challenges as I go through the rest of my journey to get to my "happy weight".
For check-in purposes, at this moment, I'm at 166 lbs. On my 5'1 frame, that's a BMI of 31.4 (or "obese" as it's so lovely classified). My goal for August is to average 1.5 lbs/week, so by Labor Day, 5 weeks away, I'll be down 7 lbs, at 159. If I REALLY go for broke, I'll aim to get to 158, which would put me in a BMI of 29.9, and into the "overweight" instead of "obese" category. It's ambitious, but I'm feeling motivated :)
My ultimate goal is to get to 130lbs, a healthy BMI, and exercising in some way, shape or form 4-5 times/week. Using BeachBody and Weight Watchers, I have what I need to get there. Let me know who wants to join me!!
————————————
My stats for this check-in:
Start Weight: 191.5 lbs
Current Weight: 166 lbs
Goal Weight: 130 lbs
Total lost (since 5/27/13): 25.5 lbs
————————————